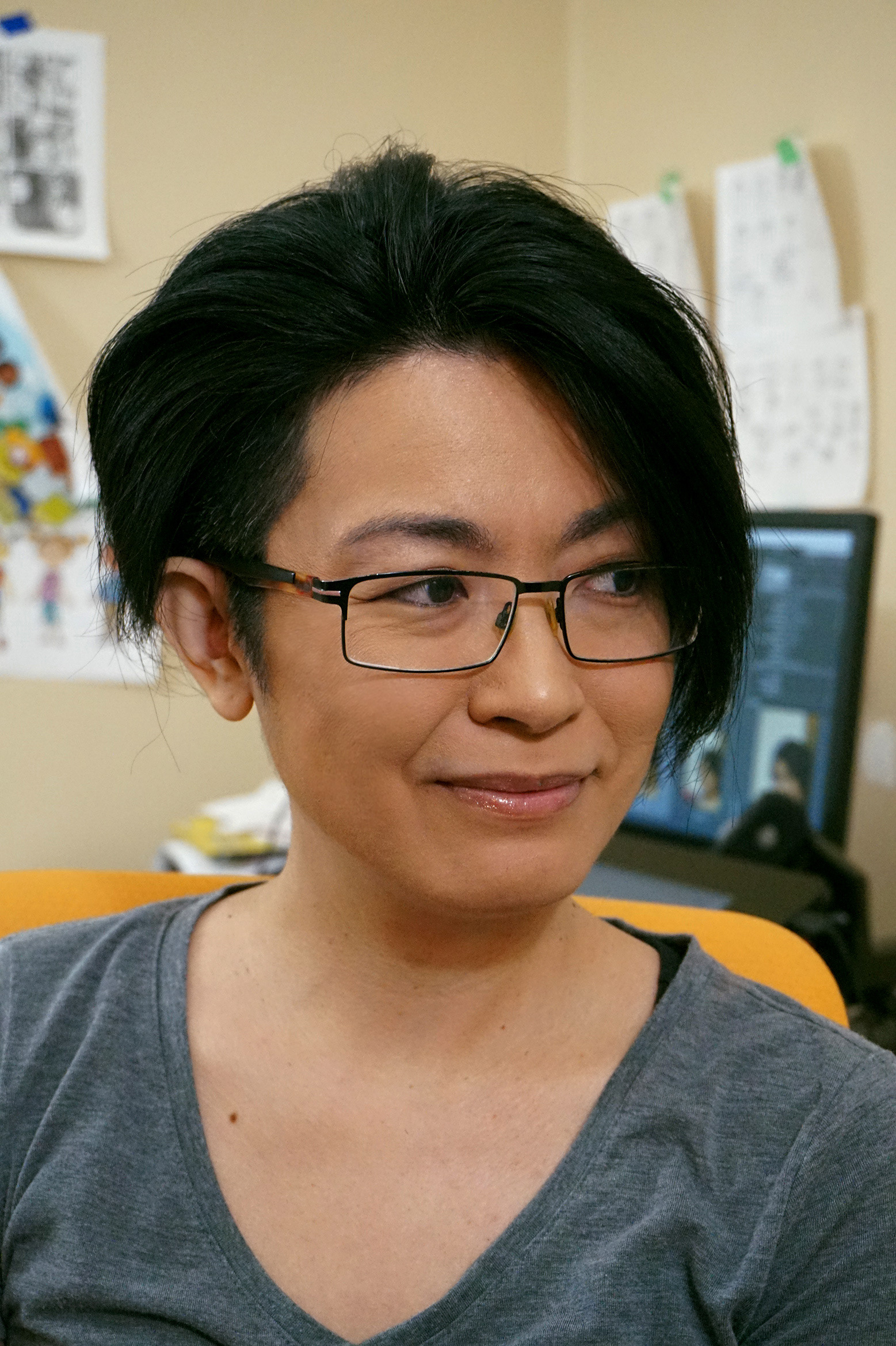 Charlene Chua

 (pronounced: CHOO-ah)  has illustrated many things over the years for kids of all ages.  Her illustration work has won several awards, while books she has illustrated have been nominated for

OLA Forest of Reading,

 

USBBY Outstanding International Books,

 

OLA Best Bets

,

Shining Willow Award

, and

Kirkus Best

books. 
Charlene's author/illustrator debut,

Hug?

was published

 by Kids Can Press in 2020.
Charlene was born and grew up in Singapore, and moved to Canada in 2007. They started work in 1998 as a web designer, and went on to become a senior designer, web producer and interactive project manager.  However, what they really wanted to do was draw pictures all day. In 2003, they decided to give it a go, and after a few years, they became a full-time illustrator.
When she is not making art, she enjoys cooking, reading, and playing with her cats. She now lives with her husband (and cats!) in Hamilton, Ontario.
They are represented by Tracy Marchini at BookEnds Literary for all book projects.
Boys Don't Fry (2023) by Kimberly Lee, FSG
My LaLa (2022) by Thomas King, Tundra PRH
Amy Wu and the Warm Welcome (2022) by Kat Zhang, Simon & Schuster
Soccer Baby (2022) by Diane Adams, Viking Kids
Love, Violet (Nov 2021) by Charlotte Sullivan Wild, FSG
Pinkie Promises (Oct 2021) by Elizabeth Warren, Henry Holt and Co. (BYR)
Oliver Bounces Back (Jul 2021) by Alison Hughes, Scholastic Canada
Football Baby (Sep 2021) by Diane Adams, Viking Kids
Raindrops to Rainbows (2021) by John Micklos Jr., Penguin Workshop
Baseball Baby (2021) by Diane Adams, Viking Kids
Amy Wu and the Patchwork Dragon (2020) by Kat Zhang, Aladdin/Simon & Schuster
Hug? (2020) by Charlene Chua, Kids Can Press
Going Up! (2020) by Sherry J. Lee, Kids Can Press
Genius Jolene (2020) by Sara Cassidy, Orca Books
Amy Wu and The Perfect Bao (2019) by Kat Zhang, Aladdin/ Simon & Schuster
Shubh Diwali! (2019) by Chitra Soundar, Albert Whitman
The Pencil (2019) by Susan Avingaq & Maren Vsetula, Inhabit Media
The Wind Plays Tricks (2019) by Virginia Howard, Albert Whitman
The Great Googlini (2018) by Sara Cassidy, Orca Books
Elisapee & Her Baby Seagull (2017) by Nancy Mike, Inhabit Media
Gokul Village & The Magic Fountain (2017) by Jeni L. Chapman &‎ Bal Das, Big, Bold, Beautiful World Media 
How Nivi Got Her Names (2017) by Laura Deal, Inhabit Media
Akilak's Adventure (2016) by Deborah Kigjugalik Webster, Inhabit Media
Leah's Mustache Party (2016) by Nadia Mike, Inhabit Media
Fishing with Grandma (2016) by Susan Avingaq and Maren Vsetula, Inhabit Media
Julie Black Belt: The Belt of Fire (2013)  by Oliver Chin, Immedium Publishing
Julie Black Belt (2008) by Oliver Chin, Immedium Publishing
- 2021 Blue Spruce nomination (Going Up!)
- 2021 Silver Birch nomination (Genius Jolene)
- 2020 USBBY Outstanding International Books List (The Pencil)
- 2020 Ruth and Sylvia Schwartz Children's Book Award shortlist (The Pencil)
- 2020 SCBWI Crystal Kite Finalist, Canada East (Amy Wu and the Perfect Bao)
- 2020 Ontario Library Association Best Bets (Amy Wu and the Perfect Bao)
- 2019 Toronto Public Library First & Best (Amy Wu and the Perfect Bao)
- 2019 Shining Willow Finalist (Elisapee and Her Baby Seagull)
- 2019/2020 Chocolate Lily Award Finalist (The Great Googlini)
- Finalist, Foreword INDIES Book of the Year Awards (Elisapee and Her Baby Seagull)
- Finalist, First Nation Communities READ 2018/19 (Akilak's Adventure)
- Kirkus Best Picture Books (Amy Wu and the Perfect Bao)
- Kirkus Best Middle-Grade books (The Great Googlini)
- Kirkus starred review (Amy Wu and the Perfect Bao, The Great Googlini)
- Canadian Children's Book Centre Best Books for Kids and Teens Selections (Fishing with Grandma, Akilak's Adventure, Elisapee and her Baby Seagull)
Selected Clients
McDonald's, Tully's Coffee, The Wall Street Journal, Orca Books, Inhabit Media Publishing, Cartamundi Cards, Hearts 4 Hearts Girls, OWL, Chickadee, Chirp, Rubicon Publishing, Oxford University Press, Caltex, Evan Moor, Cogeco Cable, Oxford University Press, Dove, Best Health, Pearson education, Scholastic, Aga Khan Museum, HGTV Canada, Olympia Sports Camp, World Vision Canada, Coaching Association of Canada, Albert Whitman & Company, Aladdin/Simon & Schuster, Kids Can Press