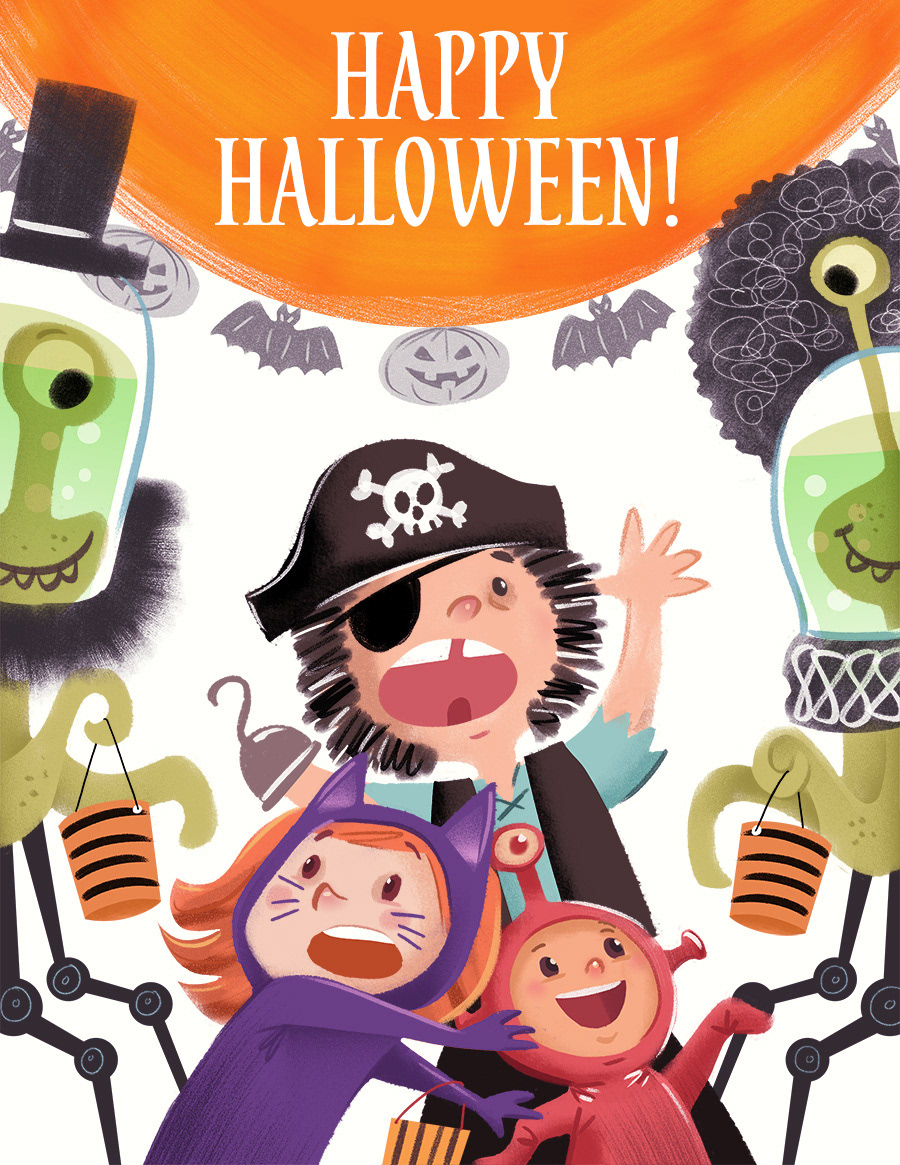 just a quick illustration I did for Halloween. Below is a small animation of the process. Done in a few hours in Photoshop, with love and anxiety (like.. OMG it's already Halloween, oh crap!)
It started as a sketch some time ago on paper. Sketched it out more in Photoshop. Put down flat colors. Painted in more. 
Texture brushes are a mix; some Kyle T Webster brushes, some of my own customized from PS defaults. Finally figured out how to use the grainy airbrush too, quite happy, though it's a bit slow on my aging computer. Font (Tacitus Pro) is a test of CC's Typekit.