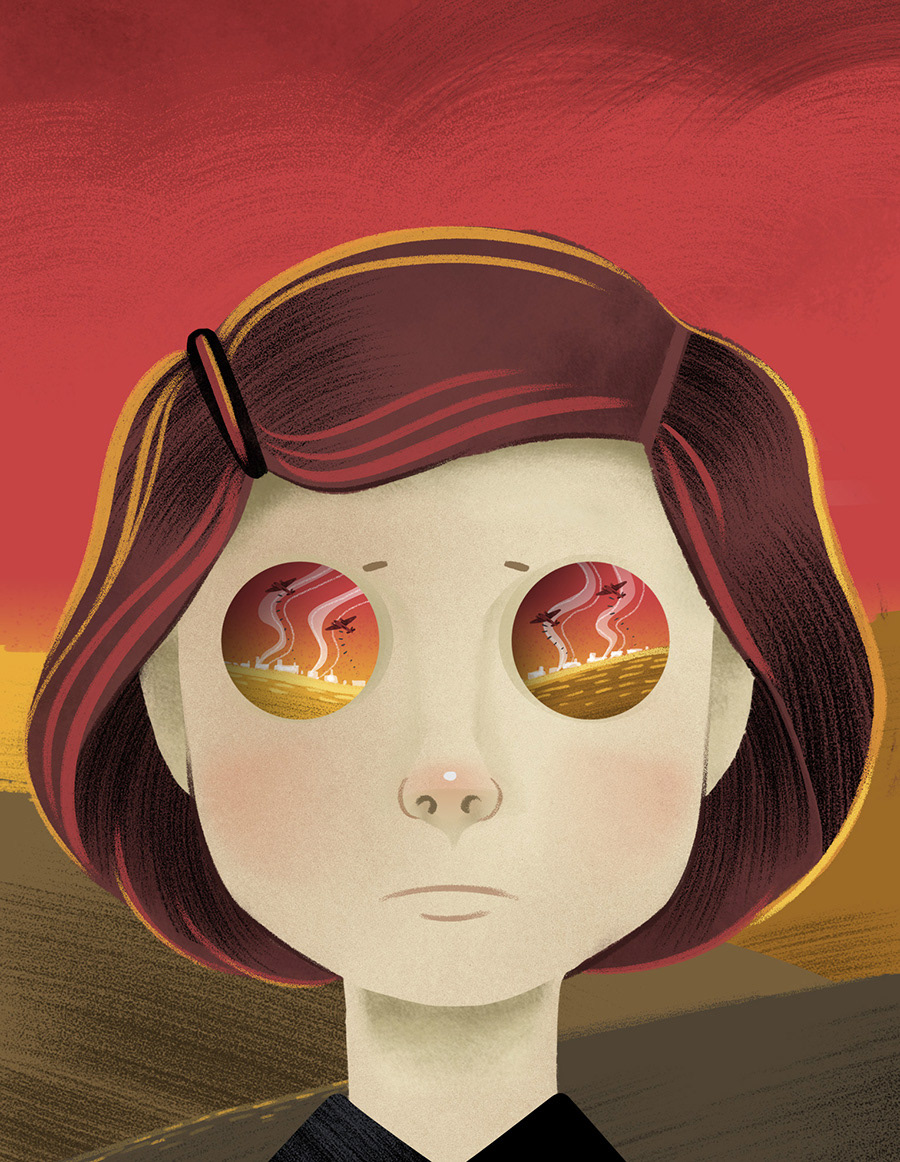 This was done as part of a course I took. The assignment was based on the Penguin-Random House competition, and we were asked to redesign the cover for 'Carrie's War'. Carrie's War is a classic children's novel by Nina Bawden about a young girl and boy who are forced to flee London during WW2. They are taken in by volunteer fosters in rural England. The book details Carries complex feelings and relationships with the people she meets during this time. It's a very well-written book, and I can see why it is a classic now.
The competition had already closed, so we knew the work would not be submitted for judging unfortunately. Despite this, it was an enjoyable project to work on and I was quite happy with how it all turned out.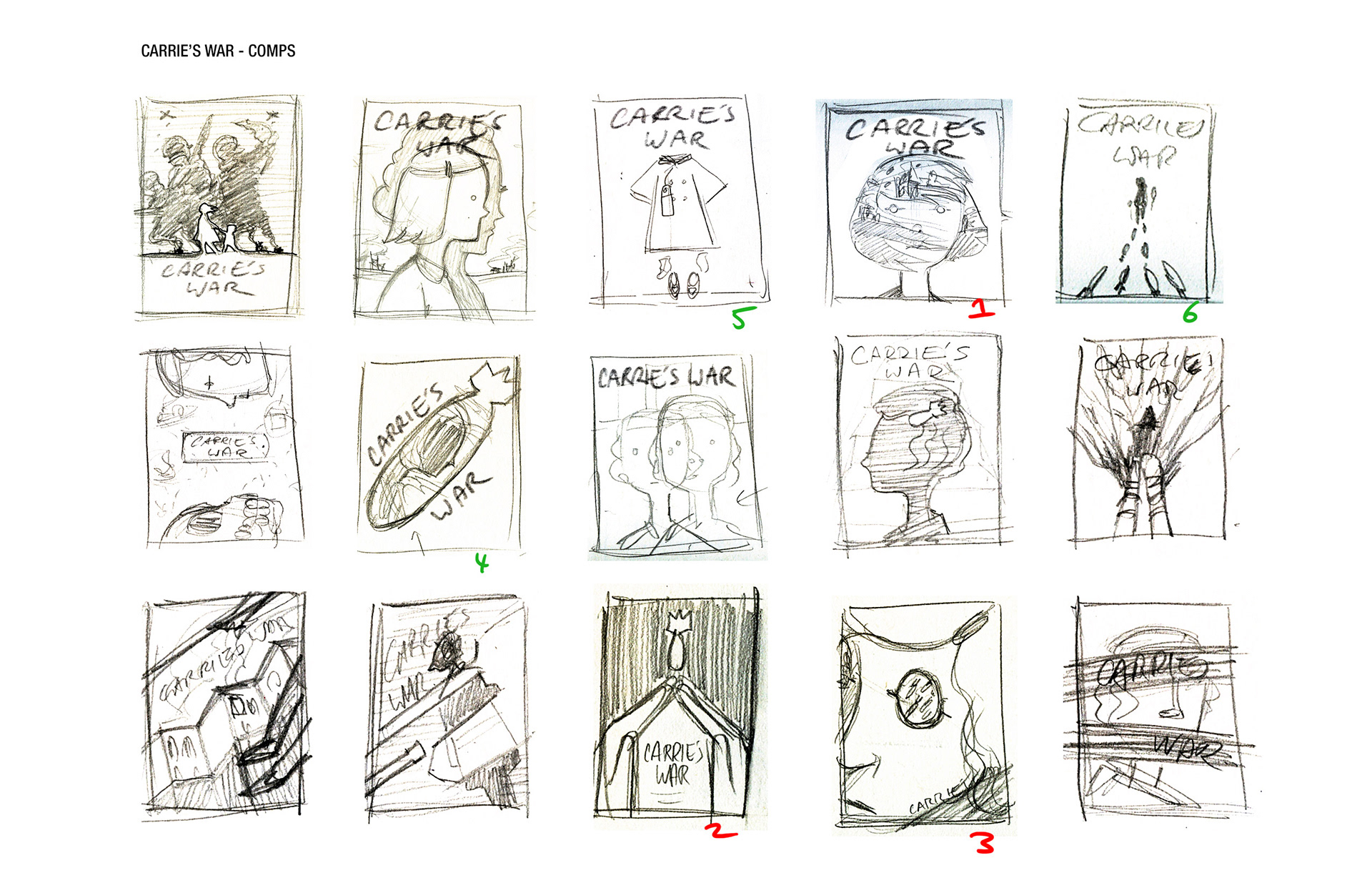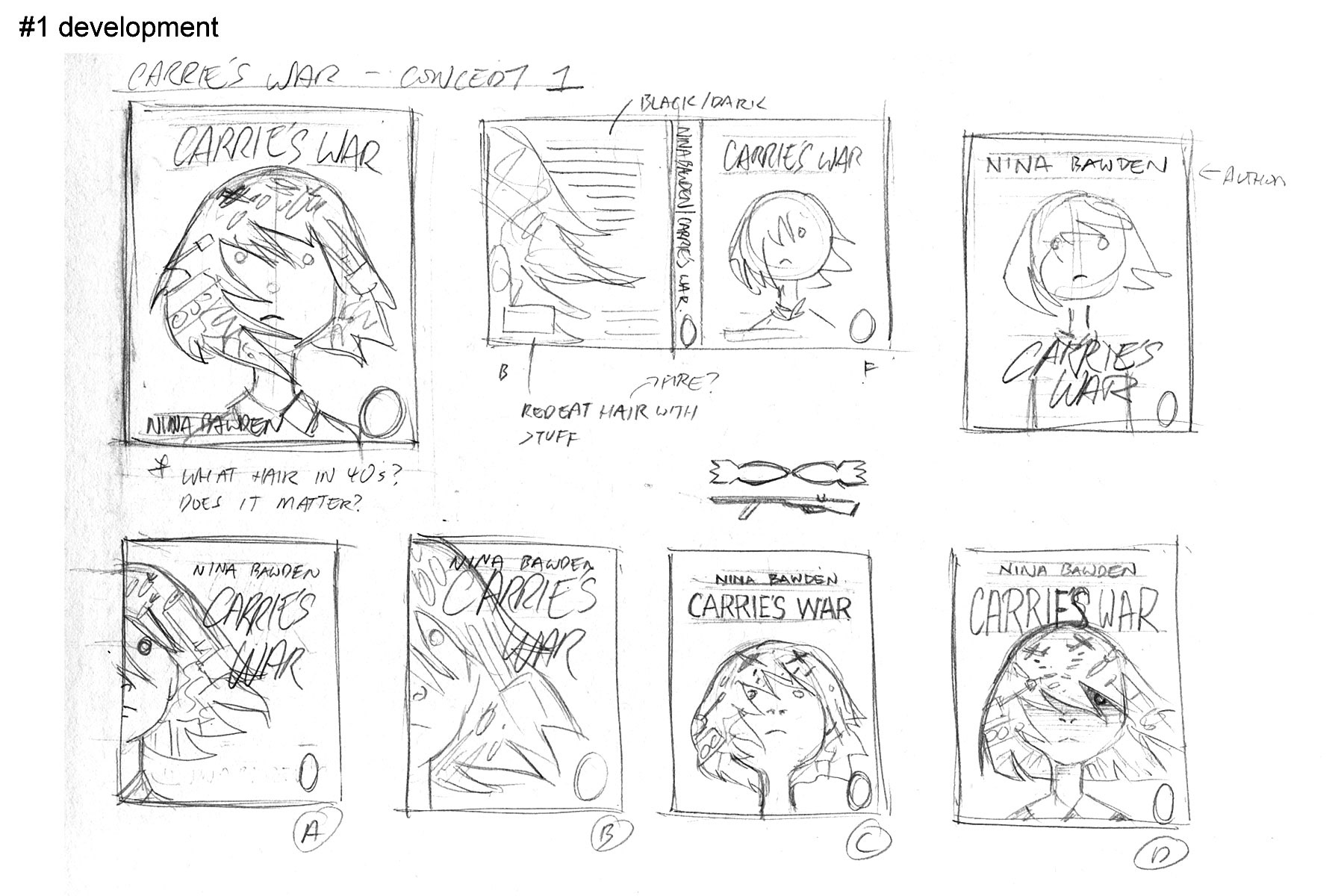 These were some of the development sketches created for the cover proposal. I can't recall how many I drew, but it was a LOT. Over 50, I'm sure.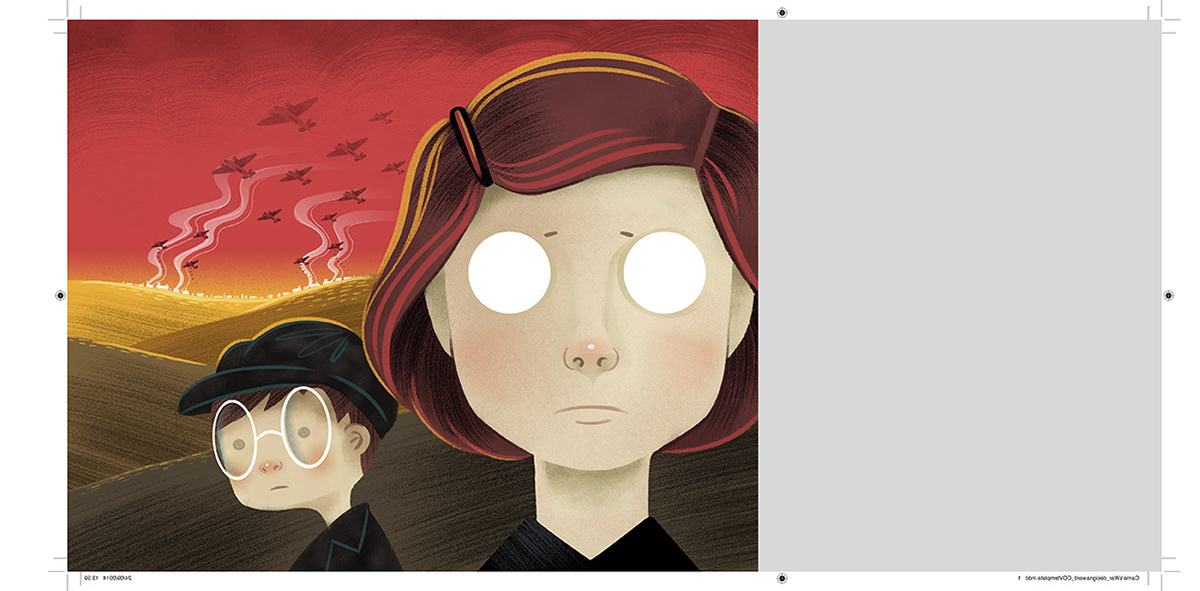 The final design was a fold out cover with a diecut. The front cover was meant to fold in two, so that the burning city on the left of the image could be seen through the cut-outs for the eyes.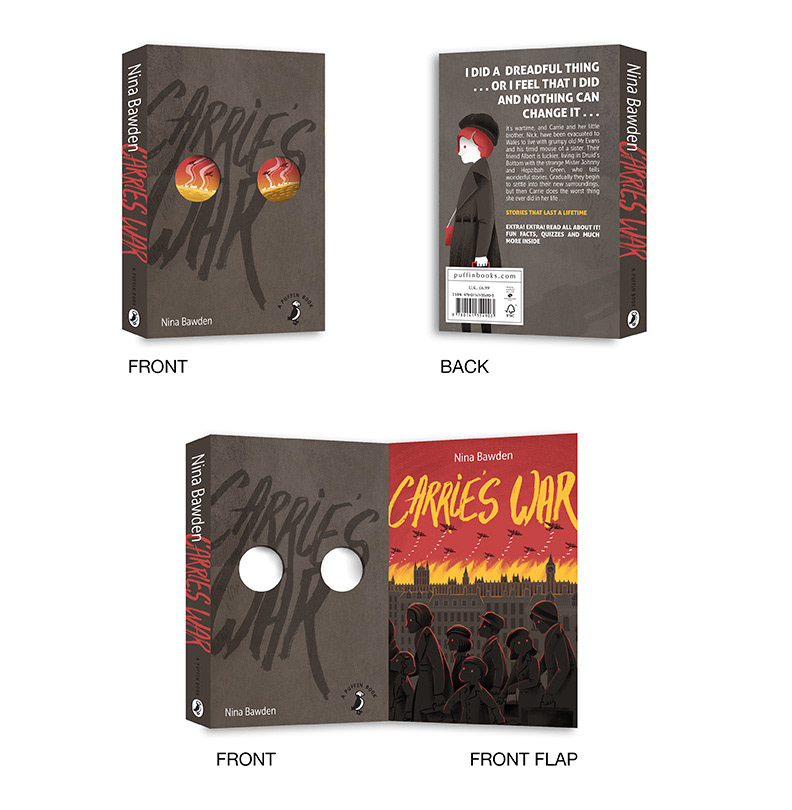 This was how the book was supposed to look like when the cover was closed. The front cover flap also featured a secondary illustration of people fleeing London during the evacuation period of WW2.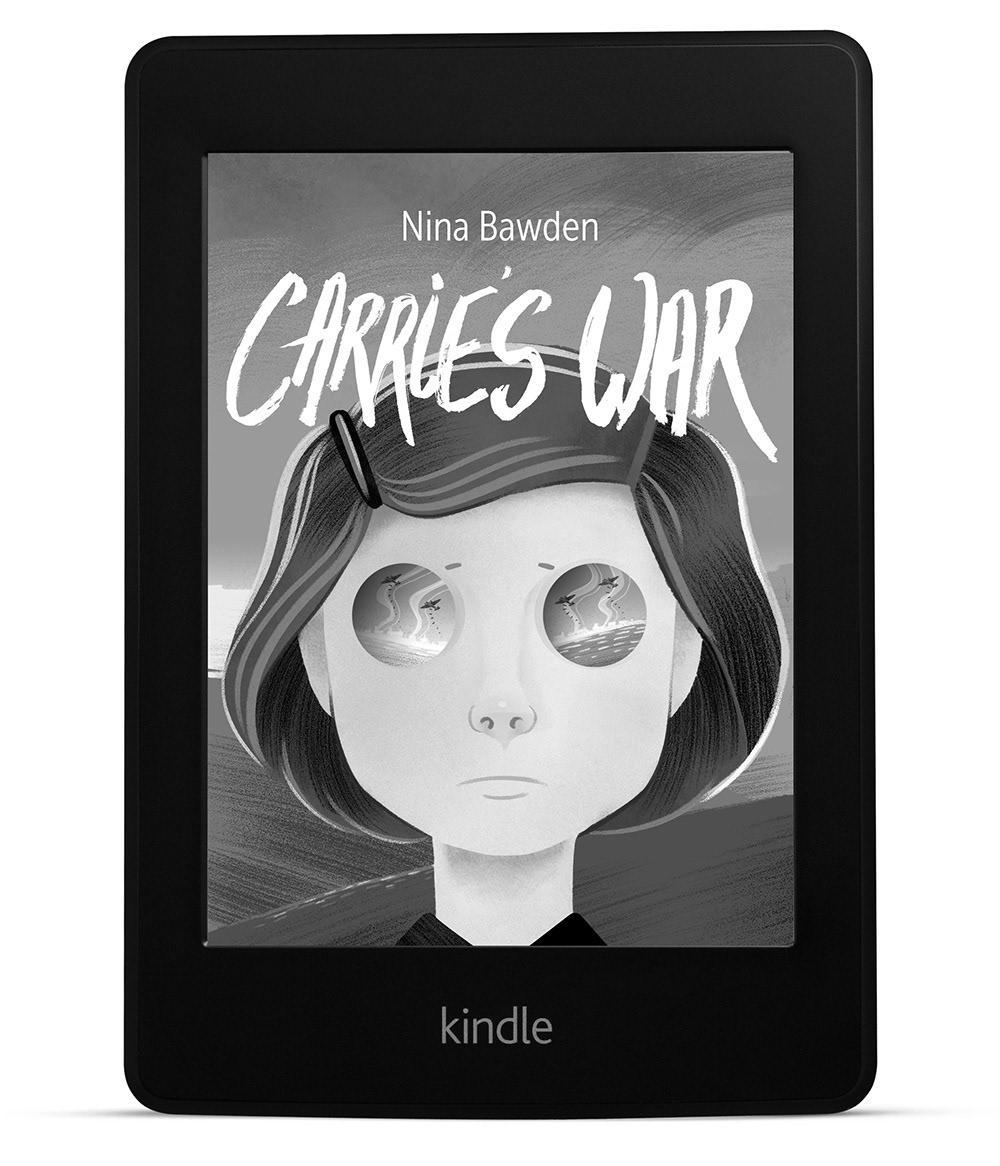 I also did a Kindle version to see how it might look on that. I probably would have had the Kindle edition myself...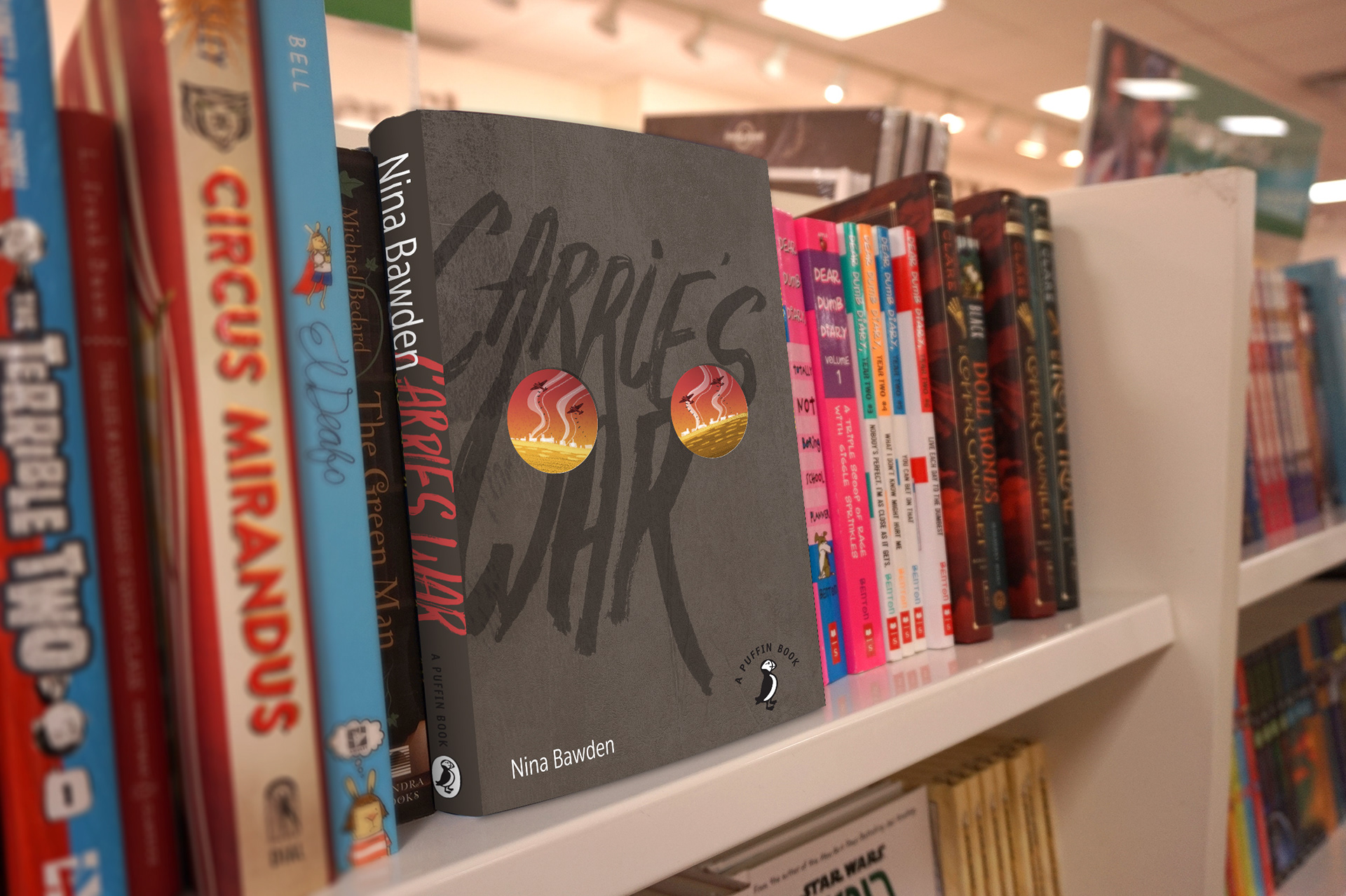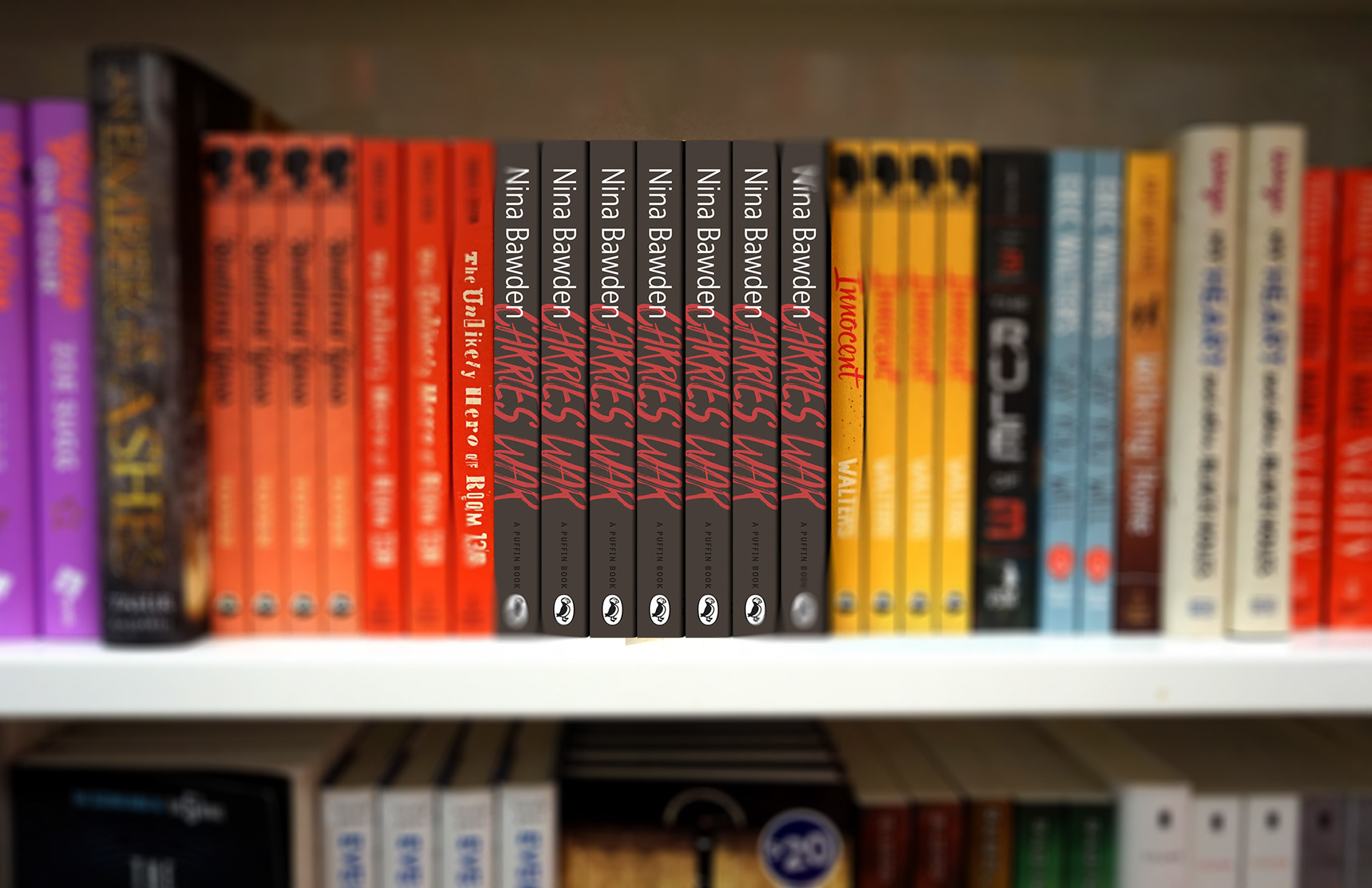 We were also asked to consider how the book might look at a bookstore. I took the opportunity to go to a local Indigos bookstore and, with their permission, snapped a few pics of their children's section. I then Photoshopped in my cover. I think it was actually a very good way of judging whether a cover can hold its own in normal bookstore display. 
While it was a lot of work and pressure to turn around this project (what with real jobs and other things), it was a fun exercise that I did enjoy. I haven't worked on covers for children's novels yet, so this was a nice warm-up exercise to get the feel of doing such a project. Now - to find a real project to work on!