This cover was done for Chickadee magazine's special Canada 150 issue. The theme was 'road trip'. I tried to include animals from across Canada going on a wacky car ride! The background tries to capture a range of Canadian environments in Summer.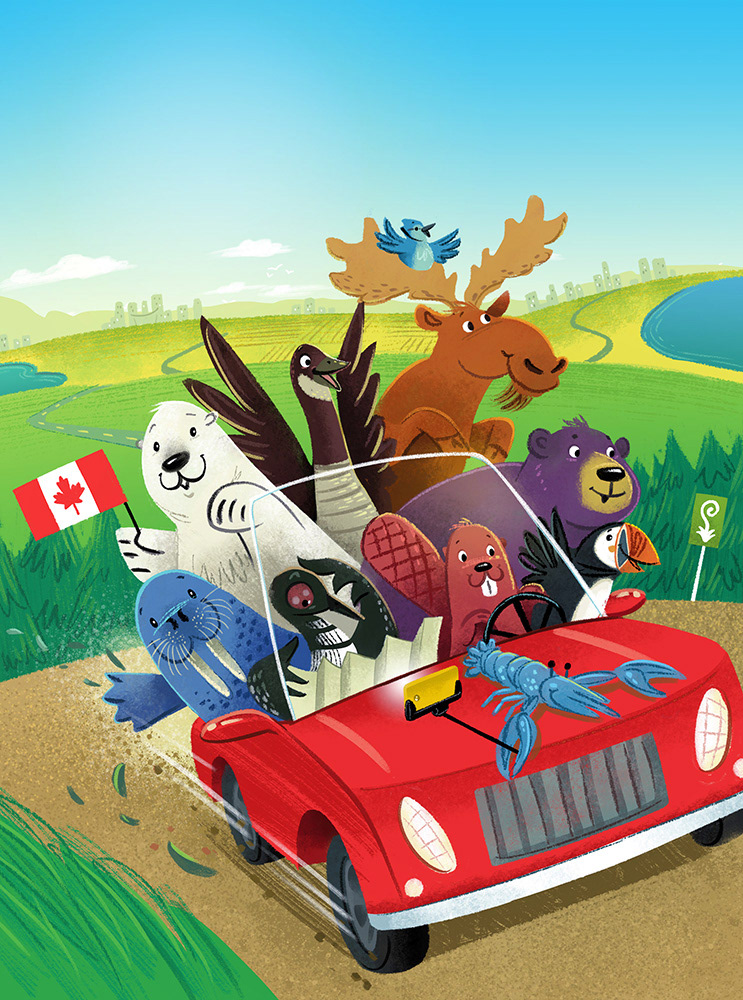 Final cover with Masthead and titles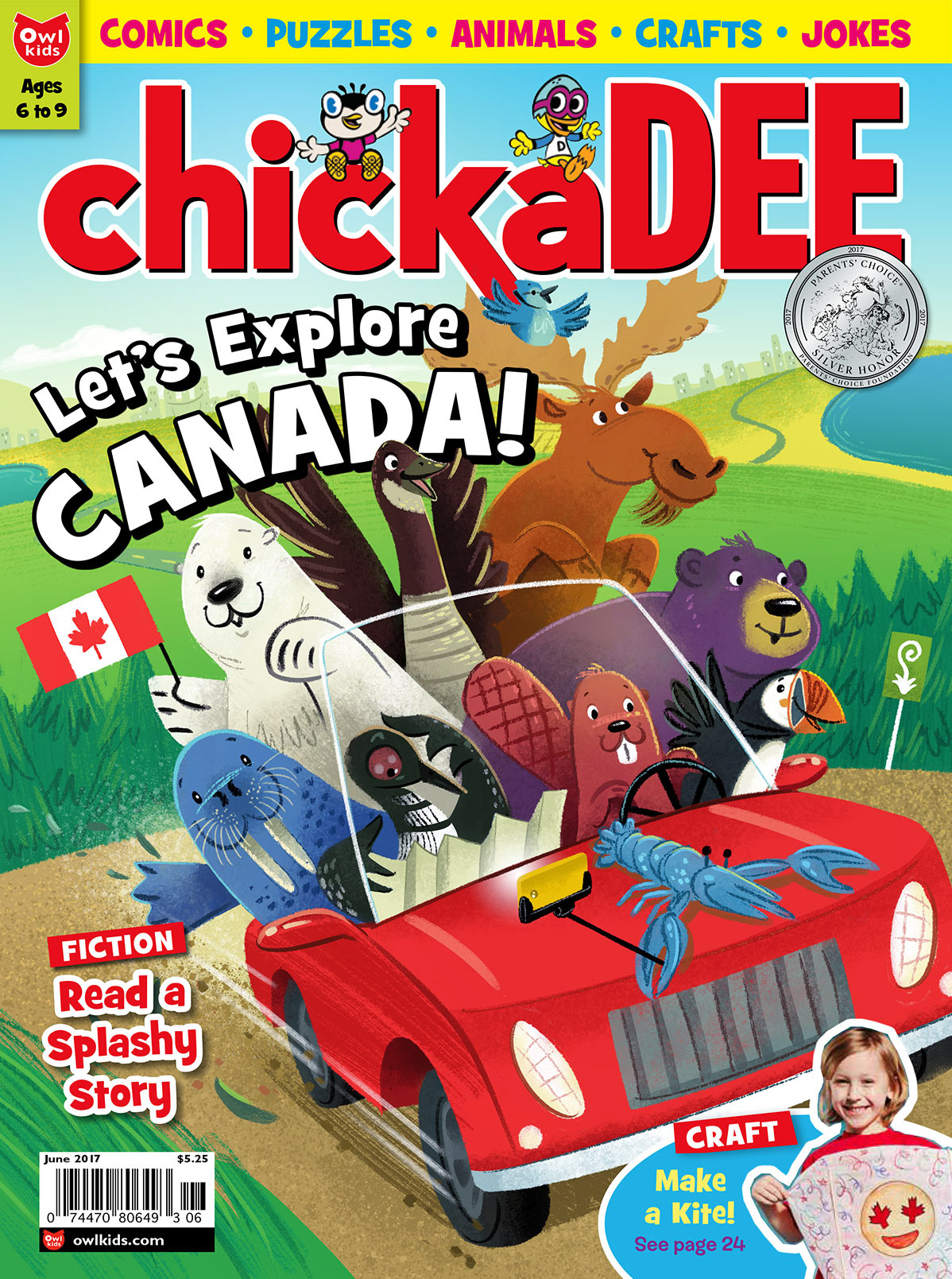 This was my original final color version. Personally I preferred the yellow sky and car. It made sense to change the car to red as that referenced the national colors better. Changing the car color necessitated changing the color of the lobster as well.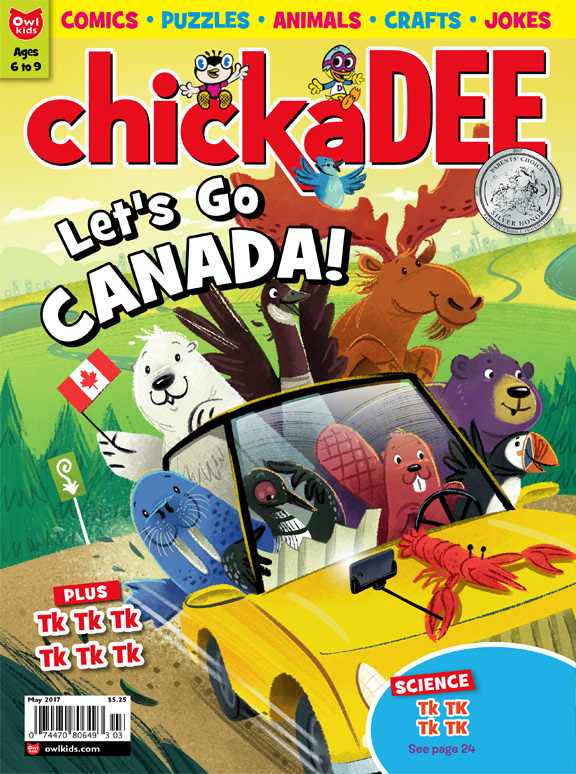 Various proposed sketches